UPDATE: Tomorrow's Homecoming Pep Rally will start at 1:30 pm. Go Pirates!

Due to weather conditions the high school powder puff football game will not be played tonight and will be rescheduled for later in the week. Stay tuned for the new date and time. High School students will still have Homecoming hall decorating today from 12:00 - 4:00 pm. GO PIRATES!

Dear Families/Students, I hope you are all enjoying the summer and staying cool on these hot days. The school is looking for feedback/information from you. The school has hired an in person Spanish teacher for the 2023-2024 school year. The school needs to know who and how many students grades 9-12 are planning on taking a Spanish class this year. We need this information as soon as possible; please get this information back to Jerry Smith (
jsmith@gilman.k12.wi.us
) no later than Tuesday, August 8th. Thank you for your time. Sincerely, Jerry Smith 4K-12 Principal School District of Gilman

The softball game for today, (Thursday, May 18), has been cancelled and will be played tomorrow (Friday, May 19), at 4:30 pm in Marshfield. The baseball game tomorrow is a Double Header in Marshfield and will start at 4pm.

Gilman Rural Fire Department is having an OPEN HOUSE on Saturday May 13, 2023 from 3-6PM! Kids and Parents can stop by to check out the trucks, equipment, & try on gear!! ENTER YOUR Name for a chance to win a ride to School in a Fire Truck! Drawing for the $50 Raffle Tickets will be at 4PM and drawing for the ride to Gilman School in a Fire Truck will be at 5PM!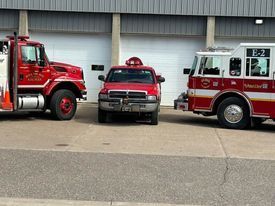 The softball game scheduled for today (Monday, May 1) is CANCELLED! The baseball game for today has been moved to Greenwood with a start time of 5:00 pm.

The middle school track meet in Colby for Monday, May 1st has been CANCELLED!

There will be a free baby sitting class for students ages 11-13 on Friday, June 2 from 12:30-3:30 in the Foods Lab. If you are interested in this class please pick up a registration form in the office by May 15.

The Baseball game scheduled for Tuesday, April 25 that was to be played in Gilman, will now be played in Spencer. And the game that is scheduled for Thursday, May 11th against Spencer will be played in Gilman.

The softball game for tonight (Friday, April 21) in Colfax has been cancelled.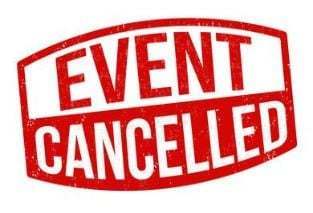 The baseball game scheduled for Friday, April 21 in Gilman has been moved to Monday, May 1 in Gilman at 5:00.

The HS track meet scheduled at Stanley on Friday, April 21, has been cancelled.

The MS track meet scheduled for Cadott on Thursday, April 20, has been cancelled.

The track meet for tomorrow (Tuesday, April 18) in Eleva Strum has been cancelled.

The band concert for tonight is cancelled. Please join us for the Spring Band Concert in the Gilman Park on Sunday, May 21, 2023. More information regarding this concert will be provided in the coming weeks.

Due to the snow storm warning, school is closed, Monday, April 17, 2023. Information regarding the Spring Band Concert will be provided on Facebook and the school website by 1:00 pm today. Stay home and be safe.

Due to the winter storm warning, tonight's Boys Basketball game vs Cadott has been canceled and will not be rescheduled.

The School District of Gilman will be closed on Monday, February 27, 2023.

The School District of Gilman will dismiss early today, February 22nd at 12:30 pm. Thursday, February 23rd will be a virtual learning day. No in-person classes. Stay tuned for further updates regarding Thursday evening athletic events. Thank you

The timeline for replacement of the door entry system has been moved up. The fitness center will be CLOSED beginning 7:30 am on Wednesday, February 22, through Friday, February 24 at 4 pm. This new entry system will require fob replacement. Please watch for updates regarding scheduled times to exchange your fob. We will provide updates as we know more.